UFO Amnesty: Ex-Army Colonel John Alexander Seeks Amnesty For Military Who Witness UFOs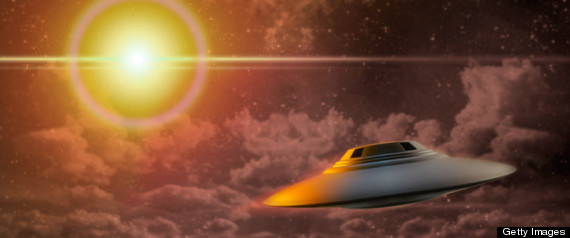 If you're in the military and have ever seen what you believe to be a UFO, but were reluctant to mention it for fear of ridicule or, worse, repercussions that might end your career, take heart. Things may change.
A former military insider with top secret clearance who created Advanced Theoretical Physics — a group of top-level government officials and scientists brought together to study UFO reports — has just called on three of the highest-ranking military and intelligence officials in the Obama administration.
Retired Army Col. John Alexander has one goal: to ask Secretary of Defense Leon Panetta, CIA Director Gen. David Petraeus and National Intelligence Director Gen. James Clapper to offer amnesty to anyone in the military who has been previously sworn to secrecy about UFOs.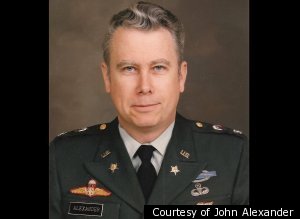 "The issue has to do with this [notion of] disclosure," said Alexander. "The assumption in the UFO community — and, frankly, the general population — is that UFOs are secret and all the information is automatically classified. My position is that is not true."
Revealed exclusively to The Huffington Post, Alexander has sent letters to Panetta, Petraeus and Clapper, in which he proposes a no-cost, win-win solution for enhancing the U.S. government's trust and confidence with the American public. He's specifically referring to Unidentified Flying Objects.
A leading advocate for the development of non-lethal weapons, Alexander commanded Special Forces "A" Teams in Vietnam and Thailand in the 1960s. As a program manager for Los Alamos National Laboratory, he conducted non-lethal warfare briefings for the White House staff, National Security Council, members of Congress and senior defense officials.
"My supposition is that A) there's no policy of [UFO] secrecy; and B) there are agents out there who think they're supposed to keep it a secret, so they're basically winging it. In other words, it's easier to tell you to sit down and shut up then it is to figure things out," Alexander, author of "UFOs: Myths, Conspiracies and Realities," told HuffPost.
Alexander spent a quarter of a century maneuvering through top levels of the U.S. government and military, searching for the supposed decades-long UFO cover-up.
Not only could he not find a cover-up, Alexander came away from his investigation convinced UFO disclosure has already occurred on many levels.
The conclusions that his study group came up with in the 1980s included:
Some UFOs are real and of unknown origin.

About 5 percent of all sightings remain unexplained.

Many sensor systems do have anomalous recordings.

There are numerous UFO sightings reported by highly credible observers.

There have been incidents involving interactions between UFOs and military systems.

There have been interactions between UFOs and airplanes that raise safety issues.

Over 70 percent of American adults believe the U.S. government is covering up information on the topic.

Polls indicate that 20 percent of the global population believes aliens are here on Earth and living among us.
Alexander will publicly announce his amnesty request to the government this Thursday, when he appears at the National Atomic Testing Museum in Las Vegas, Nev.
MORE @ SOURCE: http://www.huffingtonpost.com/2012/05/16/ufo-amnesty-sought-by-army-colonel_n_1513197.html