Twitter and Facebook face closure in Turkey after anonymous accounts published documents revealing illegal arms shipments by Turkish spy agency to opposition groups in Syria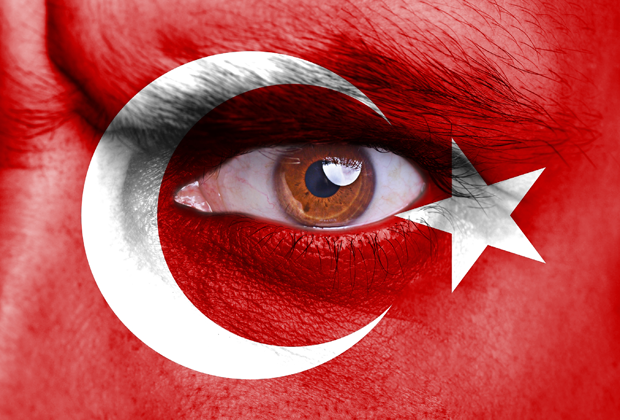 Twitter and Facebook as well as many other websites face closure after anonymous accounts published new revelations in a case involving what appear to be illegal arms shipments by Turkish spy agency to opposition groups in Syria, a news report said.
A Twitter account with handle "@LazepeM" published written proceedings related to search and seizure of National Intelligence Organization (MİT) trucks in January of last year based on suspicions they were carrying weapons to Syria. The documents which revealed the trucks were carrying weapons were also published in many other websites including some Facebook accounts.
The Hürriyet Daily claimed on Wednesday that a Turkish court ordered the closure of all websites which published the proceedings, including social media networks Facebook and Twitter. However, the report said, since Twitter has already suspended the account which published the proceedings, the ban may not be applied on Twitter.
According to the daily, Turkish authorities are now waiting the websites in question to delete their content related to the proceedings. They will reportedly be closed down if they refuse to delete the content on the proceedings.
On Jan. 19, 2014, an Adana prosecutor ordered the gendarmerie to stop the trucks near the Syrian border in Adana on the suspicion that they were carrying arms to opposition groups in Syria. The government, apparently infuriated, quickly struck back, removing the prosecutor from his post and blocking further investigation.
The Adana 7th High Criminal Court imposed a confidentiality order during the trial of 13 gendarmes on the grounds that there would be discussion of confidential information and documents during the trial. A media coverage ban was also imposed on the trial in May of last year.
Turkey is no stranger to a ban on Twitter. Access to Twitter in Turkey was blocked on March 20 of last year, which came as a shock to both the Turkish public and the international community. The social networking website remained blocked for two weeks after then-Prime Minister Recep Tayyip Erdoğan's speech at a party rally held in Bursa. In his remarks, Erdoğan threatened that he was going to "root out" social media and even shut down Twitter, as he considered it a danger because of the online circulation of leaked phone call recordings allegedly involving him and his ministers, among others.
After his remarks, Turkish courts blocked access to Twitter with just a little over a week before the March 30 local elections. The ban drew a huge backlash both from Turkey and the world, as it was widely thought to be part of efforts to block the sharing of wiretapped phone recordings that apparently reveal some Justice and Development Party (AK Party) officials' hand in corruption and bribery.
The ban was lifted by a ruling of the Constitutional Court early in April.