The Latest Cannabis Science The Mainstream Media Doesn't Want You to Know
Five new cannabis-centric studies warrant major attention
Posted by
 •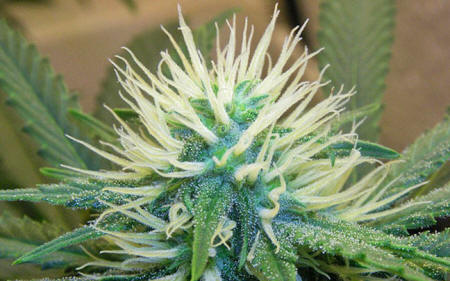 Five new cannabis – centric studies
warrant major attention.
Scientific discoveries are published almost daily in regard to the healing properties of the cannabis.
 But most of these findings appear solely in subscription-only peer-reviewed journals and, therefore, go largely unnoticed by the mainstream media and by the public.
Here are five just-published cannabis-centric studies that warrant attention.
Men Who Smoke Pot Possess a Reduced Risk of Bladder Cancer
Is cannabis use protective against the development of certain types of cancer?
The findings of a just released study in the journal Urology imply that it might be.
Investigators at the Kaiser Permanente Los Angeles Medical Center, Department of Neurology assessed the association of cannabis use and tobacco smoking on the risk of bladder cancer in a multiethnic cohort of more than 80,000 men aged 45 to 69 years old over an 11-year period.
The results?
While men who smoked cigarettes possessed a 1.5-fold increased risk of cancer, those who only smoked pot possessed a 45 percent reduced risk of being diagnosed with the disease.
"After adjusting for age, race or ethnicity, and body mass index, using tobacco only was associated with an increased risk of bladder cancer (hazard regression 1.52) whereas cannabis use was only associated with a 45 percent reduction in bladder cancer incidence (HR 0.55)," investigators reported.
The study is not the first time that researchers have identified an inverse association between marijuana use and the development of cancer.
In 2009, Brown University researchers similarly reported that the moderate long-term use of marijuana was associated with a reduced risk of head and neck cancers in a multi-center cohort involving over 1,000 subjects.
In addition, the largest case-controlled study ever to investigate the respiratory effects of marijuana smoking found no positive association between inhaling pot and lung cancer risk.
"We hypothesized that there would be a positive association between marijuana use and lung cancer, and that the association would be more positive with heavier use," pulmonologist Dr. Donald Tashkin, Professor Emeritus at the David Geffen School of Medicine at UCLA told The Washington Post.

"What we found instead was no association at all, and even a suggestion of some protective effect."
Long-Term Pot Exposure Isn't Damaging to Lung Health
All smoke is not created equal. http://hemp.ga/8p
http://www.cannabis.ga/five-new-cannabis-centric-studies-warrant-major-attention/