SWEDISH DEMOCRATS DISTRIBUTING FLYERS TO MIGRANTS IN GREECE READING: 'OUR WEALTH IS GONE… YOU WILL BE SENT HOME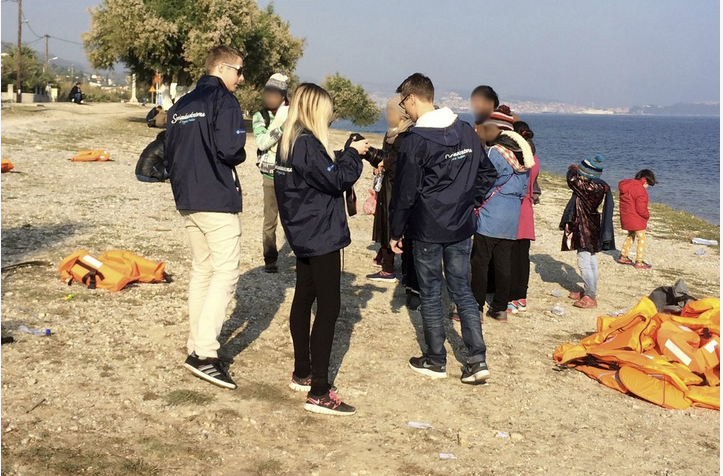 A group of young political activists have travelled to Greece to inform would-be asylum seekers about the deteriorating situation in Sweden, handing out flyers to migrants as they stepped off boats onto the Greek island of Lesbos.
Dispelling the common perception of Sweden as a utopia for migrants, the flyer explained:
"You might have heard positive things about our country and the Swedish people. That we are friendly, generous, and hard-working. This might be true, but our society is falling apart. Our wealth is gone. We have to borrow money to provide education and basic health care for our citizens. Due to decades of mass immigration our previously safe country is not safe any more. Not only do we have a very high number of shootings and gang related violence, where grenade attacks in public spaces are no longer surprising, but Sweden now also demonstrates the second highest number of rape reports in the entire world".
The Sweden Democrats have been accused of distributing lies in their flyers.
SD-medarbetare fotograferade flyktingar på Lesbos. https://t.co/NnM0oHCpED pic.twitter.com/SYwzIQPr7p

— Svenska Dagbladet (@SvD) November 9, 2015
http://www.breitbart.com/london/2015/11/11/sweden-democrats-flyering-migrants-greece-wealth-gone-will-sent-home