Something in the Sky : Colorado UFOs prompts police, military defense investigations
COLORADO (KUSA/CNN) – Police & sheriff's officials in Breckenridge say they are investigating several reports of an unexplained flying object in the morning sky, 9News reports.
Dispatchers received multiple reports of a UFO floating in the sky. The FAA was even called.
Witnesses say the objects would sometimes form triangles or straight lines across the horizon.
CNN affiliate 9NEWS reportedly observed the UFOs as well, and managed to capture the objects on video.

TV news report Matt Renoux doesn't believe the UFOs were drones or weather balloons.
NORAD said they were not tracking any anomalies in that location but were investigating.
Salt Lake City reported similar "white dots" just the day before.
http://www.cbs12.com/news/top-stories/st…html?wap=0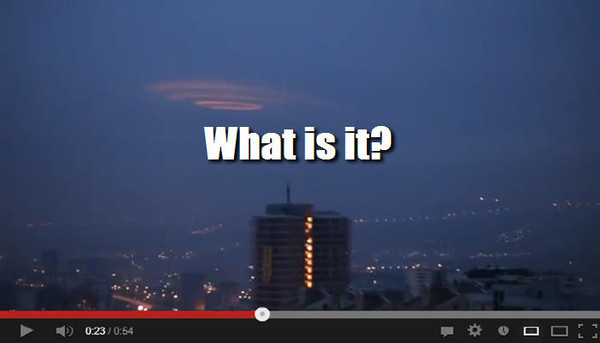 Military Investigating Reports of 'Shiny,' Unmoving UFOs
"NORAD is not tracking any anomalies in that location. We are investigating," Army Major Beth Smith, a North American Aerospace Defense Command spokeswoman, told the news station Friday.
NORAD did not immediately respond to TheBlaze's request for update or comment on the situation as of Monday morning.
KUSA reported that the objects were said to form straight lines or triangles. Even the news station's reporter Matt Renoux saw the UFOs, saying that he didn't think they were drones or weather balloons.
Watch KUSA's report about the sighting:
http://www.theblaze.com/stories/2014/10/…ving-ufos/
http://www.wtsp.com/story/news/weird/201…/16797245/
Related:
Mystery fireball lights up the Utah sky like a UFO… but astronomer insists it's just a meteor
Read more: http://www.dailymail.co.uk/news/article-…z3FTEJyjYH