https://www.youtube.com/watch?v=do2PXIGaYc8
On Monday the Obama administration finalized a Social Security gun ban that could prevent "tens of thousands" of law-abiding elderly citizens from purchasing guns for self-defense.
Breitbart News reported this ban on July 18, 2015, when it was learned that the Obama administration was creating a ban on gun purchases that would apply to Social Security recipients who needed help managing their finances. The Los Angeles Times reported that the ban would be sweeping; that it would cover those who are unable to manage their own affairs for a multitude of reasons–from "subnormal intelligence or mental illness" to "incompetency," an unspecified "condition," or "disease."
In January, Obama incorporated the ban into his executive gun controls. A White House preview of those controls explained that the Social Security Administration (SSA) was putting together rules for how/when to enforce the ban:
Current law prohibits individuals from buying a gun if, because of a mental health issue, they are either a danger to themselves or others or are unable to manage their own affairs. The Social Security Administration (SSA) has indicated that it will begin the rulemaking process to ensure that appropriate information in its records is reported to the National Instant Criminal Background Check System (NICS). The reporting that SSA, in consultation with the Department of Justice, is expected to require will cover appropriate records of the approximately 75,000 people each year who have a documented mental health issue, receive disability benefits, and are unable to manage those benefits because of their mental impairment, or who have been found by a state or federal court to be legally incompetent. The rulemaking will also provide a mechanism for people to seek relief from the federal prohibition on possessing a firearm for reasons related to mental health.
In early May 2016 the SSA released more information on the ban in a 41-page preview. Page 19 said:
Under our representative payee policy, unless direct payment is prohibited, we presume that an adult beneficiary is capable of managing or directing the management of benefits. However, if we have information that the beneficiary has a mental or physical impairment that prevents him or her from managing or directing the management of benefits, we will develop the issue of capability. If a beneficiary has a mental impairment, we will develop the capability issue if there is an indication that the beneficiary may lack the ability to reason properly, is disoriented, has seriously impaired judgment, or is unable to communicate with others.
In other words, once the beneficiary has the SSA's attention–by having someone help with finances–the process of determining mental health status begins, becoming incrementally intrusive. And if a ruling of mental illness sufficient to meet the reporting threshold is handed down, then the beneficiary will be reported to NICS and prohibited from purchasing firearms.
http://www.breitbart.com/2nd-amendment/2…y-gun-ban/
On Monday, Barack Obama's Social Security Administration (SSA) issued the final version of a rule that will doom tens of thousands of law-abiding (and vulnerable) disability insurance and Supplemental Security Income (SSI) recipients to a loss of Second Amendment rights under the guise of re-characterizing them as "mental defectives." The SSA, for the first time in its history, will be coopted into the federal government's gun control apparatus, effectively requiring Social Security applicants to weigh their need for benefits against their fundamental rights when applying for assistance based on mental health problems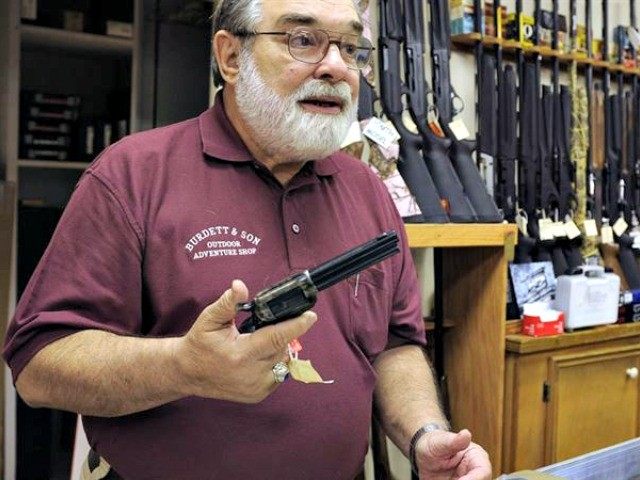 Barack Obama's political party and the presidential candidate he personally endorsed and campaigned for suffered perhaps the most dramatic rebuke in the history of American politics with the election of Donald J. Trump. Far from being humbled or chastened, however, Obama is spending the waning days of his presidency releasing duly convicted felons from prison, making low-level appointments, and pushing pet policy projects, all to do something, anything, to leave his stamp after a lackluster tenure.
The Social Security rule is the final version of a proposal that we reported on earlier this year. Public outcry against the proposed rule was fierce, and the comment period drew over 91,000 responses, the vast majority of them opposing the plan.
The NRA itself submitted detailed comments, taking the proposed rule to task for its many legal problems, its lack of empirical support, and the way it would politicize the SSA's functions and stigmatize its beneficiaries.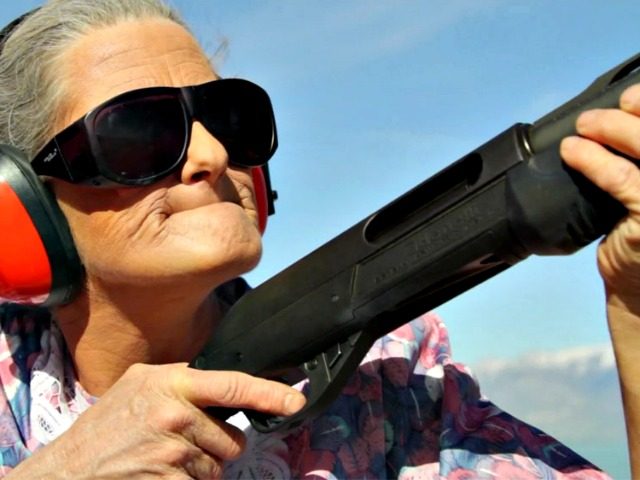 The SSA, however, essentially ignored the NRA's comments and the tens of thousands of others pointing out problems with the plan and issued a final rule that in most key respects tracks the original proposal.
For example, the SSA did not attempt to answer most of the legal questions raised about its authority, instead deferring to an overbroad and problematic ATF regulation defining who counts under the federal Gun Control Act as a "mental defective" and to Department of Justice guidance on reporting. The SSA did not explain why, some two decades after the federal background check system came online, it was reversing its earlier determination about its reporting responsibilities and only now asserting a mandate to do so.