Rachel Dolezal Finally Admits That She's White (Video)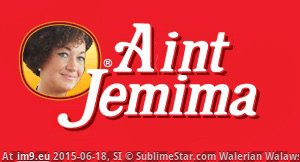 Rachel Dolezal has finally admitted that she's white.
The disgraced former president of the Spokane chapter of the NAACP acknowledged her racial background during an intense interview on Fox's "The Real" on Monday.
..Until Monday, Dolezal had skirted all questions about her racial background, instead claiming that since she identifies as black that she is black. But the hosts of The Real called her bluff.
"I acknowledge that I was biologically born white to white parents, but I identify as black," Dolezal said at the conclusion of an intense round of questioning from the show's all-minority, all-female panel.
..When Dolezal finally caved and admitted that she has white parents, the audience gave her a standing ovation.