Outrage! Cops Who Beat Thomas Kelly To Death Found NOT Guilty!! (Videos)
(N.Morgan) The Thomas Kelly case, one of the most brutal death by cops, yet. The homeless man who was beaten to death by Fullerton police, who cried for his father as they beat him. The officers who were accused of his beating, were found NOT guilty on all charges,today.
I cannot believe they can continually get away with these sort of abuses and murders!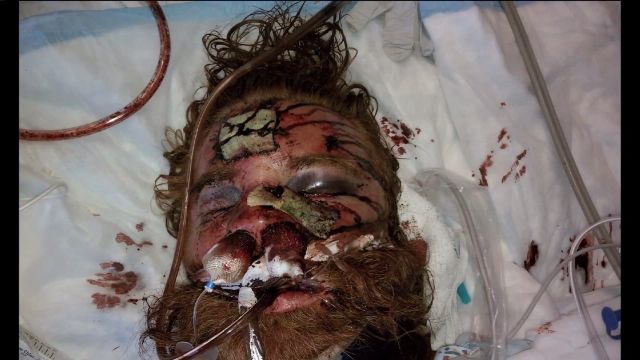 The defense for the cops claimed Mr. Kelly died from heart issues, due to long drug use. Does this picture above look like heart issues??
Defense attorneys also described Thomas' violent encounters with family members and drug use that began when he was a teenager. There was no evidence of blood or alcohol in Thomas' body at the time of his death, a coroner's report stated. A third officer, Joseph Wolfe, was indicted in September 2012 on one count each of involuntary manslaughter and excessive use of force. He faces a separate trial.
Are you mad now?? Are you just livid like I am? I hope there's protests!
This is a heart condition in video below??