New Black Panther leader: Kill White Babies By Bombing Nurseries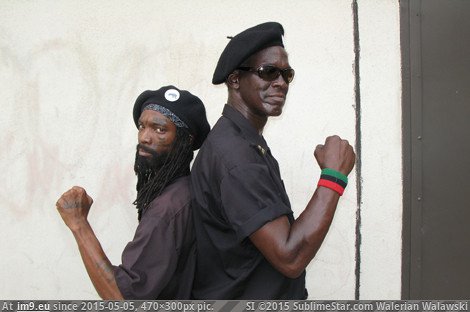 In a video posted at Breitbart.com on Tuesday, a New Black Panther Leader identified by The Blaze as possibly being King Samir Shabazz, said that blacks will have to kill white babies "seconds" after they're born, while suggesting bombing nurseries.
The Blaze also noted that the host, presumably Shabazz, also said that "blacks are 'too scared' to drag whites out of their houses, skin them, hang them in trees, drag them behind trucks, and pour acid on them. He talks about that as he announces the desire for a new 'military.'"
In another piece of audio posted at Breitbart, New Black Panther Party Chief of Staff Michelle Williams said the black community in Tampa is "under siege," and attacked white people as well as black conservatives.
While ranting about why she hates white people, she "vowed that as long as whites keep characterizing blacks as 'ni***rs,' her 'feet [will be] on your motherf*****g necks,'" The Blaze added.
In April, we reported that Williams was one of the New Black Panther Party members calling for violence against white people.
"I just want to say to all the listeners on this phone call, that if you are having any doubt about getting suited, booted, and armed up for this race war that we're in that has never ended, let me tell you something…the thing that's about to happen to these honkies, these crackers, these pigs, these people, these motherf****r…it has been long overdue," she said.
The Blaze reminded readers that she played a role in the $10,000 bounty placed on George Zimmerman.
She later apologized, but Jonathon M. Seidl wrote that "one has to wonder how heartfelt that apology was" after her latest comments.
So far, Obama's Justice Department has refused to take any actions against the hate group.
The audio can be heard at Breitbart.com.