MORE ARRESTED FOR CHILD SEX ABUSE GROOMING GANGS IN THE U.K.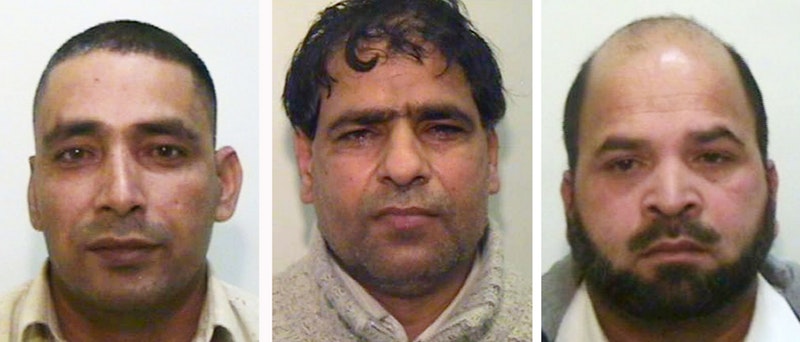 MORE ARRESTED FOR CHILD SEX ABUSE GROOMING GANGS IN THE U.K.
---
Between 2002 and 2006 Rochdale, England became an unthinkable nightmare for many people when it was discovered that grooming gangs lured in young girls and used them to commit sex crimes. On Sunday the Greater Manchester Police made even more arrests connected with the infamous sex rings.
The first round-up of the grooming gang's members were made in 2012. That group committed crimes against underage girls between 2005 and 2008. They seemed to be off the public and police radar until their 2012 arrest. This group has a history going as far back as 2002.
The suspects in the Greater Manchester area were uncovered in what law enforcement called "Operation Lytton," which juggled 49 active investigations into child sexual exploitation. Over 300 new suspects have been identified and police say they may be responsible for the abuse of 271 young women.
As per British law, freedom of the press is greatly limited in these cases, therefore the names and details about the suspects have not been released.
Manchester Evening News quoted a statement given by Greater Manchester Police outlining that "Op Lytton is one of a number of ongoing major investigations into child sexual exploitation across Greater Manchester. This is a complex criminal investigation into non-recent abuse committed in Rochdale between 2002 and 2006."
"A number of arrests and interviews have already taken place and the investigation continues," the statement read, before adding that "due to the sensitivities associated with offences of this nature, victims are at the forefront of our investigation and it would be inappropriate to release any further information at this time."
Nazir Afzal, formerly the Crown Prosecution Service chief prosecutor in the North-West, applauded the police work, remarking: "I have always said justice delayed is better than justice denied so I very much welcome GMP's investigation into non-recent child sexual abuse in Rochdale."
"What we dealt with in 2012 was merely the tip of a national iceberg which agencies didn't see coming. Now they must continue to put right their earlier wrongs," Afzal said.
Qari Abdul Rauf, Abdul Aziz, and Adil Khan were marked for deportation for years, but while authorities took their time, they continuted to victimize underage girls, according to the report. They were later convicted and sent to jail for their part in the crimes.
The men, who were found guilty in 2012 for sexually abusing minors–some of their youngest victims being just 12 years old–all were granted an early prison release.
The three rapists have sought appeal after appeal funded by taxpayers. The government has vowed to deport them after removing their British citizenship in light of their convictions–all the men have dual citizenship in Pakistan and the United Kingdom–however, they have remained on British soil filing more appeals to the court.
Quilliam, a London-based counterextremism think tank, reported a study in 2017 saying that 84 percent of people found guilty of grooming gang crimes in Britain were Muslim men of South Asian decent who lived in the United Kingdom.
The research for the study was conducted by two men of Pakistani-heritage, and revealed that the grooming gangs in the U.K. targeted young white girls because they see them as "easy targets." They view young girls from their own communities as "protected" and do not prefer pursuing them as result, according to the report.
"We began thinking we would debunk the media narrative that Asians are overrepresented in this specific crime," one author, Muna Adil, told of his method.
"But, when the final numbers came in we were alarmed and dismayed. For both of us being of Pakistani heritage, this issue is deeply personal and deeply disturbing," Adil concluded in his findings.