Monsanto cuts 12% of its workforce to save money amid profit drop
Falling commodity prices have sowed the seeds of destruction for 2,600 employees of agricultural giant Monsanto. The world's top seed supplier is cutting 12 percent of its workforce to save money in the face of profit losses.
Monsanto Co.'s job cuts will coincide with a reorganization of its research and development activities. The layoff announcement came after an underwhelming share price performance in the fiscal fourth quarter, which ended September 30. The company's share price lost 19 cents, which was more than predicted. Monsanto's shares have dropped 26 percent, as its outlook is one of continued low profits for the rest of the year.
However, Monsanto says it's still on track to meet its goal of doubling 2014 per-share earnings by 2019. Monsanto will exit the sugar-cane industry, which should save $300 million, and buy back $3 billion worth of its shares over the next six months to facilitate this, according to Monsanto CEO Hugh Grant.
"There has been a lot of conversation about Monsanto is pivoting, or you're changing," Grant said in a press conference call. "The core strategy remains the same."
Intacta Pro, a new GMO soybean by Monsanto, is another source of optimism for the company. Revenue from sales of the new seed, paired with better conditions in agricultural and currency markets, will warrant per-share earnings gains of more than 20 percent by October of 2017, the company predicted.
In all, Monsanto's shakeup will cost between $850 million and $900 million, but ultimately save $400 million per year.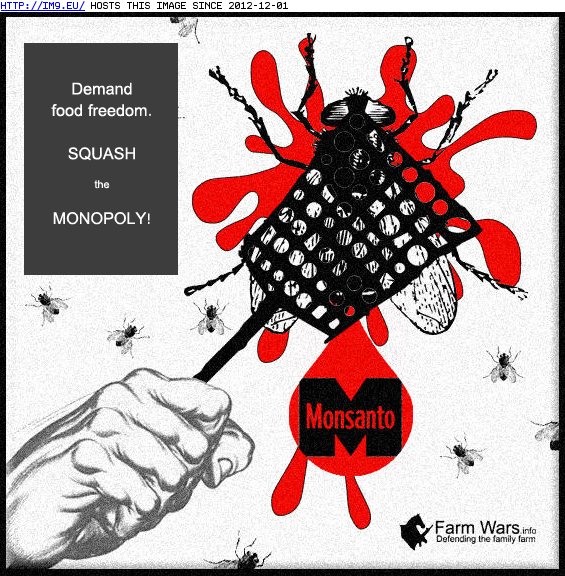 "We continue to think that consolidation in [our industry] is inevitable," Grant said, signaling a continued interest in buying up other firms. Monsanto sought to acquire the Swiss pesticide company Syngenta in August, but negotiations never began. Syngenta said Monsanto's $46 billion offer was below the potential value of the company, plus it had concerns about antitrust violations.
Critics and boycotters of Monsanto are welcoming the news on social media, and they will have an opportunity to celebrate offline as well, as Neil Young and the Promise of the Real are currently on tour with GMO Free USA, an organization pushing boycotts of food companies that use GMO ingredients.
The tour began October 1 in Missoula, Montana and ends on October 17 in Berkeley, California.