LIN WOOD: "I might actually be Christ coming back for a second time in the form of an imperfect man, elevating Christ consciousness."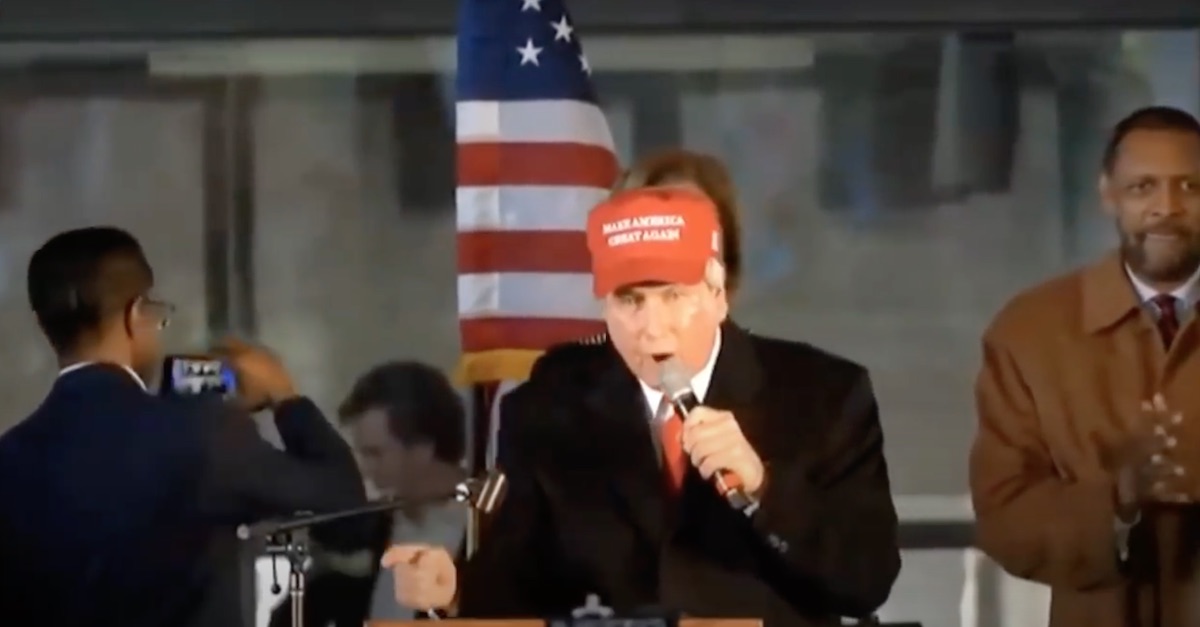 Attorney L. Lin Wood may believe himself to be a vessel of the second coming, and he's not referring to another Donald Trump presidential term. That's what Wood's former law partners wrote in a legal brief quoting what they describe as recorded conversations proving that the lawyer gunning to overturn the 2020 election has a habit of associating himself with "God Almighty."
"I might actually be Christ coming back for a second time in the form of an imperfect man, elevating Christ consciousness," an extraordinary footnote quotes Wood telling his partners. "That cause you to have a little bit of a chill? Who would be more eloquent to say what the will of God is, the belief of God in me."
Wood is said to have called himself the representative of various Biblical figures.
"I represent Moses," Wood allegedly declared on tape. "I represent Ananias the believer. I'm like the power of King David. Now look you all, I told you I was going to pray tonight to my God, not to myself, because to me there's God and there's me."
The quotations came to light during contentious litigation between Wood and his former partners Nicole Wade, Jonathan Grunberg, and Taylor Wilson, who broke up from L. Lin Wood, P.C. earlier this year to start their own firm Wade, Grunberg & Wilson, LLC.
When they filed their lawsuit on Aug. 30, this year's presidential election had still been months away.
"In the Fall of 2019, defendant Wood also committed assault and battery on Grunberg in an elevator of a hotel during an out of town deposition," they wrote in their complaint, which also alleges that Wood attacked Wilson. "In both assaults, there was essentially no reason whatsoever for the attack, and defendant Wood later acknowledged and apologized for this violence."
What's more, the partners claim, Wood admitted to those assaults on tape.
"The truth is that Wood has admitted to these assaults on multiple recordings," they wrote in a footnote, describing Wood's denials as "malicious."
The partners want a Georgia judge to enforce the terms of a settlement agreement signed in March 2020, which they claim Wood fraudulently induced them into signing and then refused to pay what he owed.
Lin Wood's Ex-Law Partners Claim He Was Taped Admitting to Assaults, Asserting He May Be 'Christ Coming Back for Second Time'