Israel strikes targets in Syria; sirens blare in northern Golan
Israeli Air Force warplanes attacked Syrian military targets shortly after midnight on Wednesday, as air raid sirens blared in the northern Golan Heights towns of El Rom, Neve Ativ, and several Druze villages. The IDF said no rockets had landed in Israeli territory and the military was investigating why the alarms sounded.
The air strike on targets in areas under the control of Syrian President Bashar Assad sent a clear message, Defence Minister Moshe Ya'alon said in a statement: "We will not tolerate any firing towards Israeli territory or violation of our sovereignty and we will respond forcefully and with determination," Yaalon added.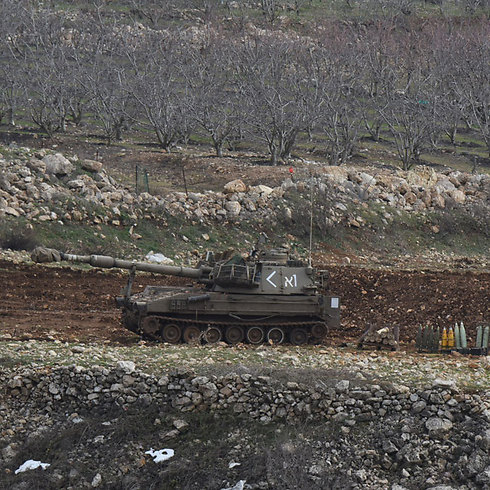 IDF tanks in the Golan Heights earlier in the day. (Photo: Avihu Shapira)
Residents in the northern Golan Heights reported hearing air raid sirens at 12:33 am. The IDF Spokesperson's Unit announced the IAF strikes moments later and said that "the rocket fire is a flagrant violation of Israeli sovereignty. The IDF holds the Syrian regime as responsible for what occurs in its territory and will continue to operate as it sees fit to defend the citizens of the State of Israel. Direct hits on the targets were identified." More at Source