Iran Official Warns: 'There Is No Water'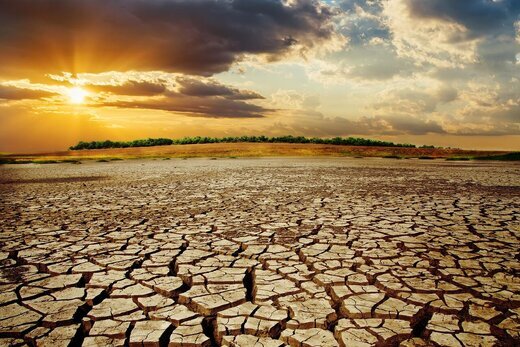 A top official of Iran's meteorological organization's center for drought has said that "bluntly speaking there is no water" and "in many regions there are serious shortages."
Ahad Vazifeh told ISNA news website on Tuesday that since September 2020 precipitation has been 130 millimeters or about four inches.
The drought has contributed to power shortages in the hot season as dams are not able to produce sufficient hydroelectric power and high temperatures lead to more use of cooling systems.
https://iranintl.com/en/iran-in-brief/iran-official-warns-bluntly-speaking-there-no-water
Iran fast running out of water
All sources of the nation's water — rivers, reservoirs and groundwater — are starting to run dry, Kaveh Madani, a scientist and former deputy environment minister now living in the United States, told The Times.
Iran is also running out of water, at the same time as Lebanon. Iraq and Syria are suffering too as Iran and Turkey reduce the flow of vital rivers.
https://www.thetimes.co.uk/article/iran-fast-running-out-of-water-says-exiled-expert-after-deadly-protests-mt3gdndc3
And Syria.
UN Statement on Essential Services in Syria
The United Nations Resident Coordinator and Humanitarian Coordinator for Syria, Mr. Imran Riza, and the Regional Humanitarian Coordinator for the Syria Crisis, Mr. Muhannad Hadi, express deep concern over reduced water levels in the Euphrates River, which has wide-ranging humanitarian impacts for millions of people in Syria, including their access to water and electricity.
In recent months, as a result of a critically low water flow rate in the Euphrates River, important dams in the area have shrunk to historic lows, including Tishreen in north-eastern Aleppo Governorate, and Tabqa in Ar-Raqqa Governorate.
Current estimates indicate over five million people, including in north-east Syria, are reliant on the Euphrates for their drinking water, and approximately three million people for electricity. Vital infrastructure, including hospitals, irrigation networks, and water stations, are also reportedly affected. Should the situation not improve, possible longer-term impacts include damage to agriculture; a worsening of already dire food insecurity; loss of livelihoods; and a severe undermining of overall public health.
https://reliefweb.int/report/syrian-arab-republic/united-nations-resident-coordinator-and-humanitarian-coordinator-12
UN warns Lebanon's water supply could collapse in a month
Unicef said that four million people, including one million refugees, are at immediate risk of losing access to safe water in Lebanon.
The UN agency feared that maintenance costs incurred in US dollars, funding shortages, and the collapse of the power grid could destroy the water sector.
"Unicef estimates that most water pumping will gradually cease across the country in the next four to six weeks," Yukie Mokuo, a Unicef representative in Lebanon, said in a statement.
"A loss of access to the public water supply could force households to make extremely difficult decisions regarding their basic water, sanitation and hygiene needs."
https://www.middleeasteye.net/news/lebanon-un-warns-water-supply-could-collapse-pharmacies-run-out-medicine
Parts of Middle East at breaking point with power cuts and water supplies running out
Record temperatures have plunged parts of the Middle East into an energy crisis marked by 23-hour power cuts, failing healthcare systems and fuel-related protests.
Years of warnings being ignored, resource mismanagement, corruption and climate change – combined with destabilising economic crises – have led to collapsing power grids and fuel shortages that are leaving businesses, hospitals and citizens in despair.
Lengthy blackouts have also become common across much of Iraq, where temperatures have already surpassed 50C this year, with parts of Syria also facing increasing cuts due to fuel shortages.
Iraq's marshes in the south of the country are also starting to dry out.
Protests have spread across Iran over the last week with demonstrators taking to the streets to cry "I'm thirsty" over severe droughts that have caused electricity blackouts and devastated agriculture and farming.
https://www.telegraph.co.uk/world-news/2021/07/26/parts-middle-east-breaking-point-power-cuts-water-supplies-running/