HUGE! DA Charges Two New Mexico Police with Murder of James Boyd (homeless man shot on film)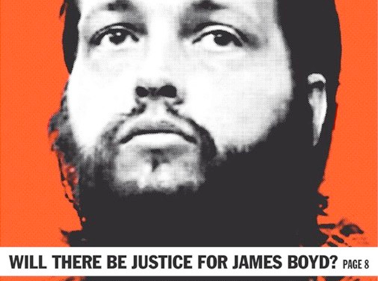 ALBUQUERQUE, N.M. —The district attorney is seeking criminal charges against the two officers who shot and killed James Boyd last spring.
Officers to pay for legal counsel out-of-pocket
Police said officers Keith Sandy and Dominique Perez fatally shot Boyd last year.
District Attorney Kari Brandenburg submitted paperwork Monday to move the case forward. The next step would be a preliminary hearing, where prosecutors would make their case to go to a full trial. A judge would have the final say on whether the case moves forward.
"In this case we do believe that we have probable cause," Brandenburg said.
The DA is seeking murder charges.
Brandenburg also said she's been thinking about pursuing charges since October. Though she wouldn't elaborate on what facts and evidence show probable cause, she discussed a different route she's taking during a Monday news conference.
Instead of a grand jury deciding behind closed doors if the officers will be indicted, a judge will determine probable cause in open preliminary hearings.
"We refer to it as a mini-trial, where evidence is heard in court, open court," she said. "The defense can cross-examine and present their own testimony, and then a judge will make a decision."
At a preliminary hearing, a judge will determine if there is probable cause, and if so, Sandy and Perez will be bound over on the charges, booked and arraigned.
A date for the preliminary hearing has not been set.
Very, very interesting.