Gibraltar, the most vaccinated region on Earth, "cancels Christmas celebrations" amid COVID19 spike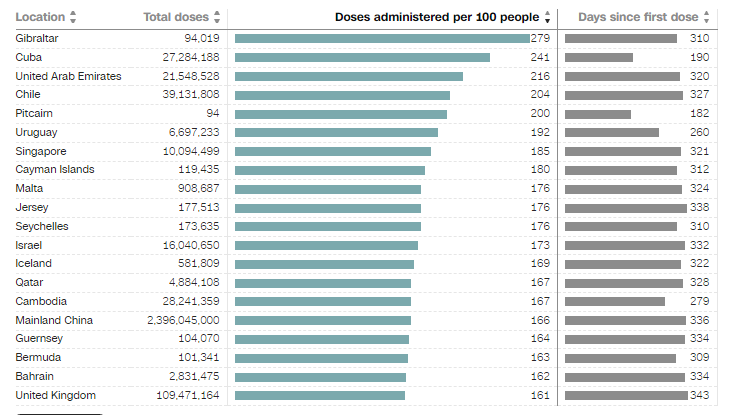 Health Minister, the Hon Samantha Sacramento, described the increase in case numbers as "drastic", encouraging people to come forward to receive their booster vaccine.
The government has advised members of the public to wear masks, avoid large gatherings and maintain social distancing.
They also advised people to "conduct themselves in a cautious and sensible manner", reminding the public that "we are still in a global pandemic and that people are losing their lives every day all over the world."
Gibraltar has seen an average of 47 cases per day over the last seven days.
GIBRALTAR has cancelled official Christmas celebrations, amid an "exponential" rise in Covid-19 cases.
Not shocked at all. This is the same with ISRAEL and Waterford in Ireland. 
Gibraltar Is one of the most vaxxed nations on the planet, why?. over 97% of them are vaxxed and around 30% boosters