Fox News Twitter Feed Says Obama Dead In Apparent Hack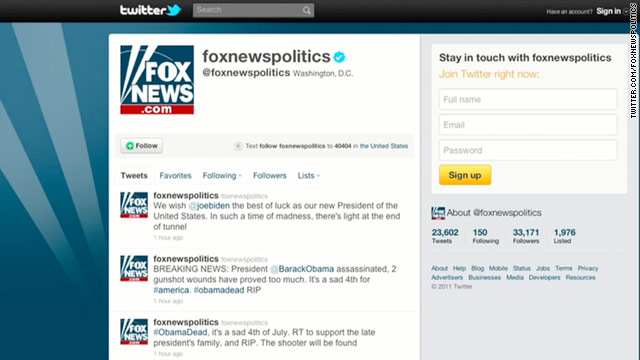 The first of the false tweets was posted around 2 a.m. ET. They were still up eight hours later, with no explanation of their origin
Hackers apparently broke into the FoxNews.com's Twitter feed for political news early Monday and used it to announce — falsely — that President Barack Obama had been assassinated.
Obama was "shot twice at a Ross' restaurant in Iowa while campaigning. RIP Obama, best regards to the Obama family," read one of several Twitter messages posted on @FoxNewsPolitics early Monday.
"We wish @joebiden the best of luck as our new President of the United States. In such a time of madness, there's light at the end of tunnel," the last in the series of tweets said later.
An article on FoxNews.com confirmed the hack.