Fort Bragg Deaths STATESIDE Spike (1 Every 3 days) So They Stopped Announcing Soldier Deaths
113 soldiers assigned to Fort Bragg died between Jan 2020 and Jan 2022. Only 4 of those deaths were in combat. All the rest took place stateside.
Fort Bragg quit announcing soldier deaths at the end of July 2021
It's no wonder. Soldiers were dying there at a rate of 1 every 3 days in August. More Biden corruption.
Congress, on the hand, is concerned with renaming Fort Bragg.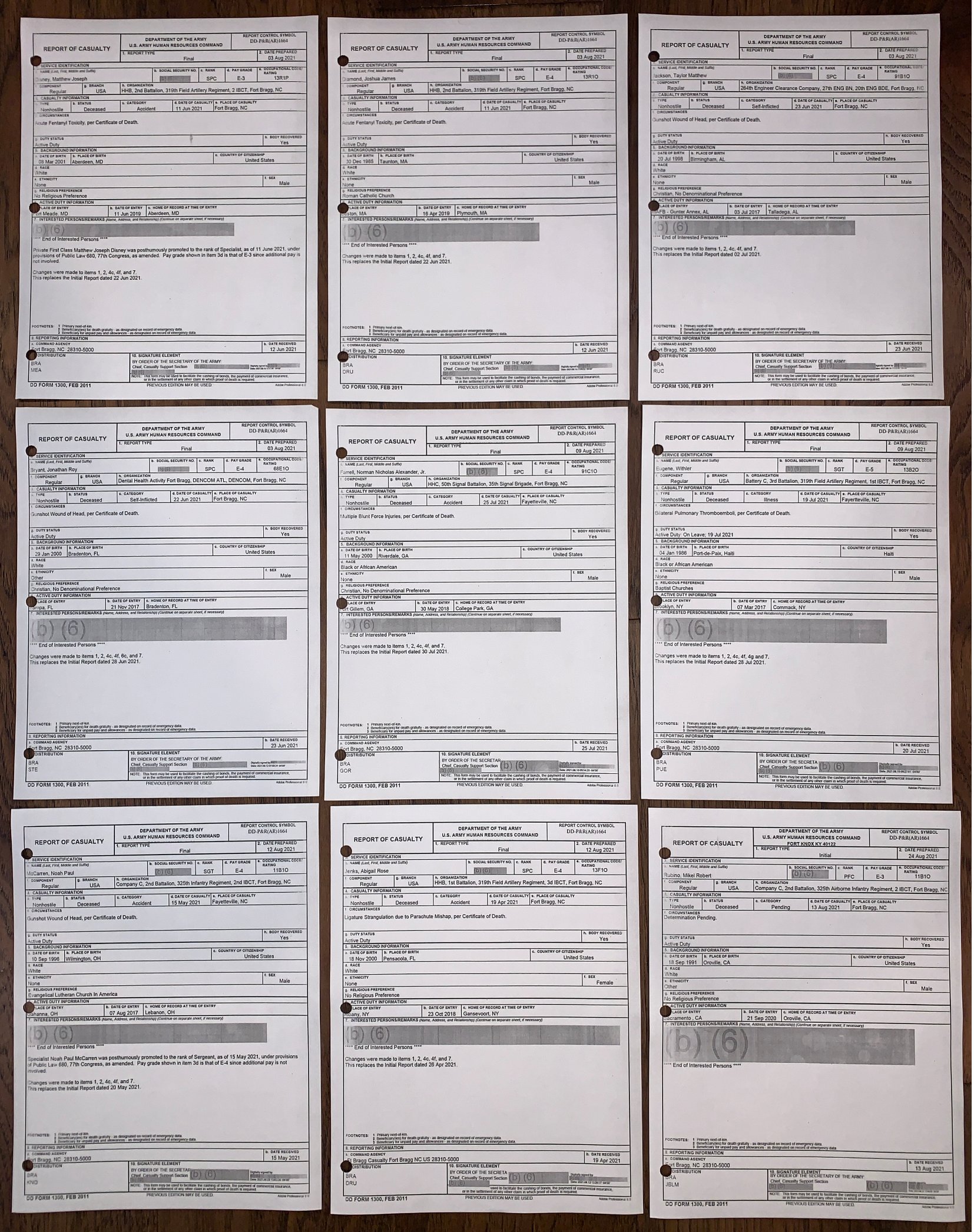 Fort Bragg quit announcing soldier deaths at the end of July 2021

It's no wonder. Soldiers were dying there at a rate of 1 every 3 days in August pic.twitter.com/tb1ifImOoo

— Seth Harp (@sethharpesq) March 4, 2022
The Army's CRC stopped announcing PLRs for young soldiers collapsing in death for unexplained reasons. We know why.

— Art Vandelay (@tankeroffof) March 6, 2022
I know people who are stationed at Fort Bragg and they don't even fully understand what's happening over there, but from what they've told me it's bad. https://t.co/3rDNhdNGgr

— Grumbler Tikhon (@GrumblerTeecun) June 2, 2022
Mcinerney says 83 Fort Bragg paratroopers died in their sleep after being vaccinated. Who is staunchly fighting against this?https://t.co/Yj3sq7MrLU

— Nathan Lilly (@Sindust777) May 31, 2022
— The Columbia Bugle 🇺🇸 (@ColumbiaBugle) June 2, 2022
Interesting that 20% of Army deaths take place at Fort Bragg despite just 5% being stationed there.

Also interesting that Fort Bragg is home to the 4th Psyops Group 🤔 https://t.co/3Yzk9Fda1q

— 🇺🇸 (@FreeStateWill) June 2, 2022