Footage Emerges Of Jihadi John At School As It's Revealed He Was Shy And Insecure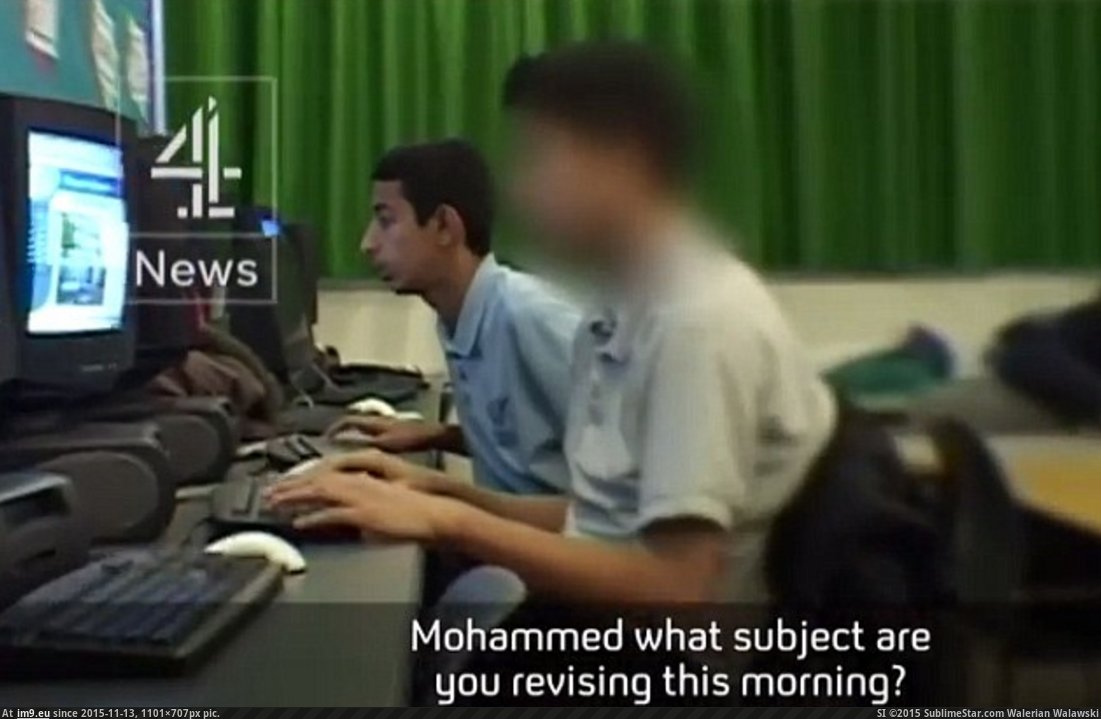 WATCH: (Scroll Down For Video) Chilling footage has emerged showing a 'shy and insecure' Emwazi skipping around the playground and covering his mouth as he is taunted about his bad breath.
Footage of ISIS executioner Mohammed Emwazi shows him as a teenager mingling with his classmates at Quintin Kynaston Academy, in Queen's Park, north London.
The footage has emerged just hours after the 27-year-old was reportedly killed in a missile strike in the centre of Islamic State's stronghold of Raqqa in Syria.
Emwazi, who appeared in sickening beheading videos of Western hostages including two British aid workers, was said to have been 'evaporated' by a missile as he climbed into a car last night.
Pentagon officials said they are '99 per cent' sure they have wiped out the British ISIS executioner.
The video footage, obtained by Channel 4 News, of Emwazi's time at school would have been filmed about 11 years ago.
The incredible footage shows Emwazi sat among his classmates on computers during an apparent IT lesson.
READ NEXT: Lasers Hit 20 Aircraft Flying in US Overnight: FAA
One student asks him: 'Mohammed, what subject are you revising today?' as the teenage boy appears to play computer games.
Another clip shows him bounding around the playground while latching on to a big group of his peers, while another shows him with his arm covering his mouth.
Read More: New footage shows Jihadi John in his school days