Elon says Twitters lack of action over child exploitation on the platform was criminal
Yikeshttps://t.co/MRDTJnYZXP pic.twitter.com/19gVxe0TNR

— THEWATCHTOWERS (@THEWATCHTOWERS) December 10, 2022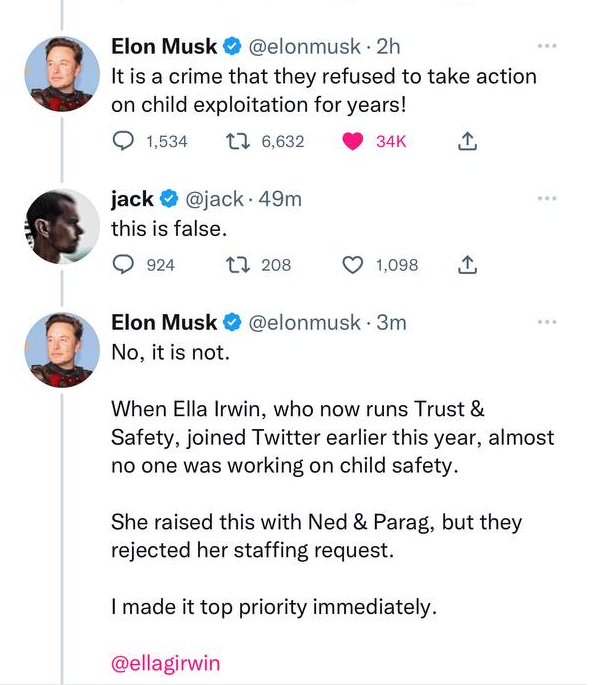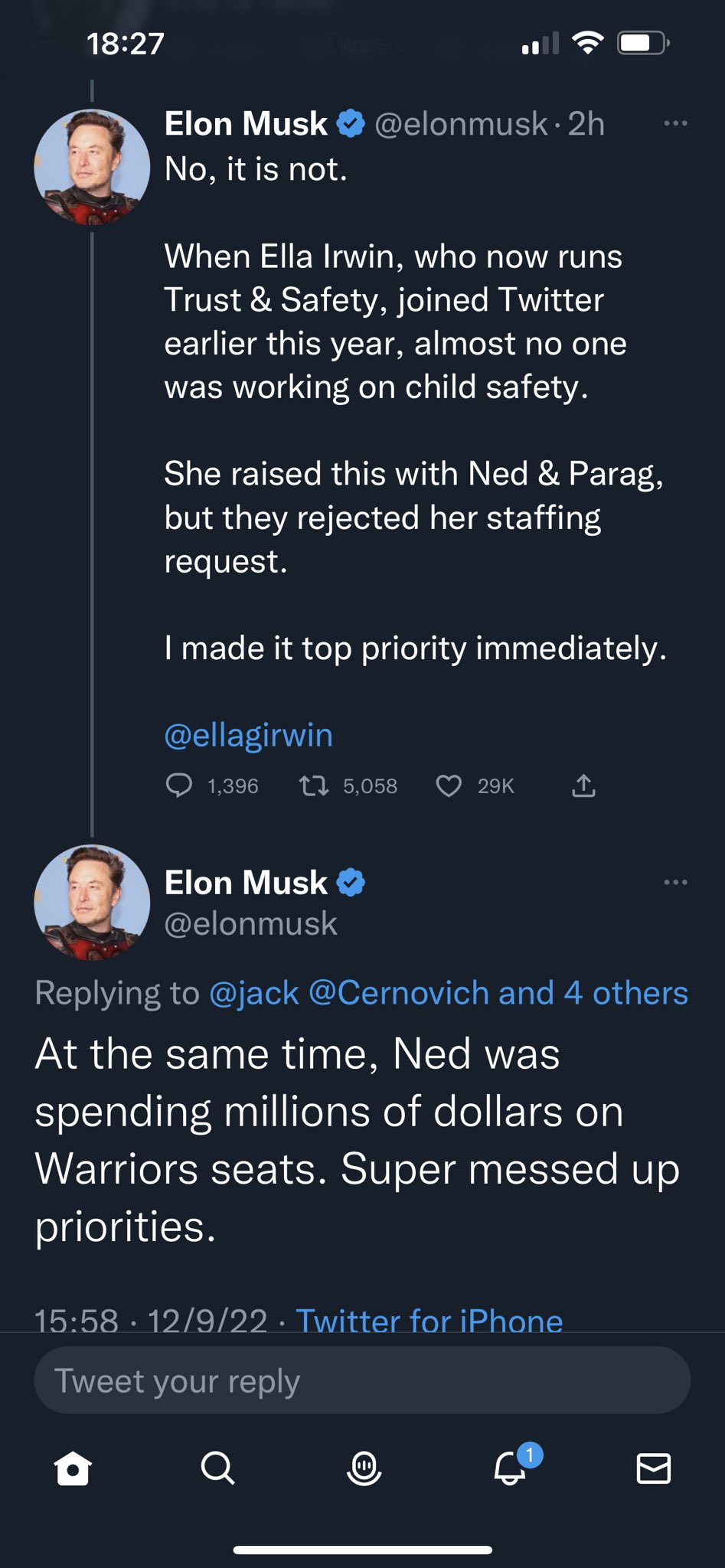 There was a skeleton crew in the child safety team, and Elon fired none of them. This is a lie narrative pushed by MSM. The current Child Safery lead @ellagirwin spoke about it in detail on the Twitter Spaces today with @elizableu. Educate yourself.
John Podesta's niece was a member of Twitter's Trust & Safety Council.
Nothing to see here. Move along.