China consulate attacked and burned to the ground in San Francisco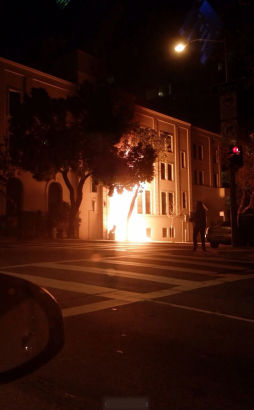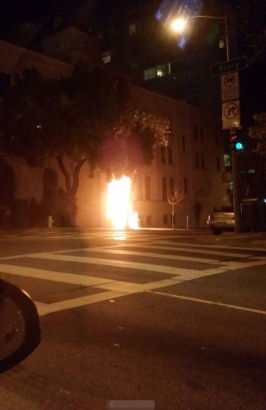 The Consulate General of China in San Francisco was severely damaged by fire set up by some arsonists on the first day of 2014, the agency's official website reported.
The arsonists reportedly got off a minibus at the consulate's gate at around 21:25 local time. They then poured two buckets of gasoline on the facade and set it on fire.
China has lodged serious representations to the US on the incident. Investigation is under way.