BREAKING VIDEOS: Biden stumbles and falls on the stairs of Air Force One.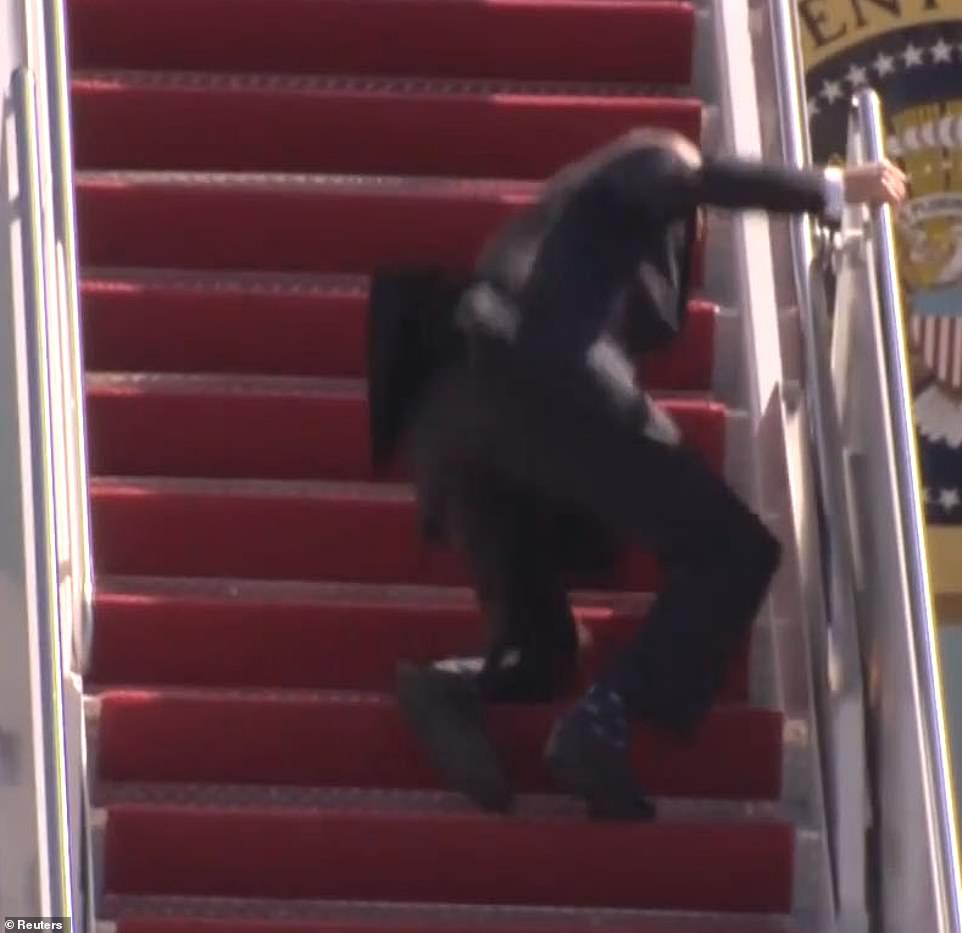 Videos and photos show President Biden stumbles and falls multiple times while climbing the stairs of Air Force One moments ago, on his way to, Atlanta Georgia.
The tumble comes a day after the gaffe-prone President referred to Vice President Kamala Harris as 'President Harris', and after a bitter stand-off with Russian President Vladimir Putin which ended in Putin wishing him 'good health'.