Black substance emits 45.699μSv/h of alpha ray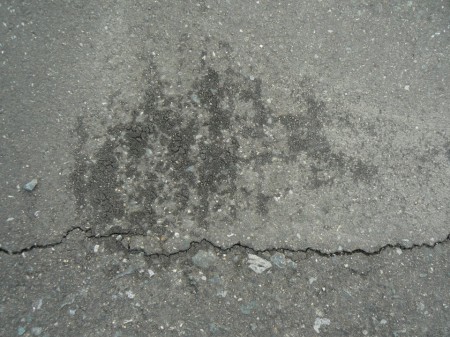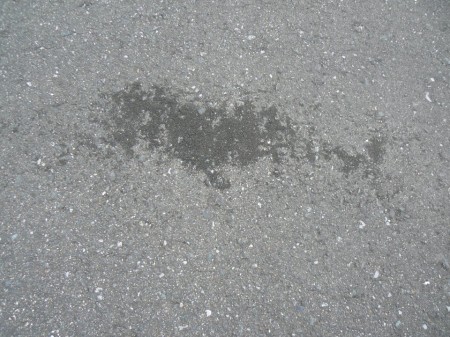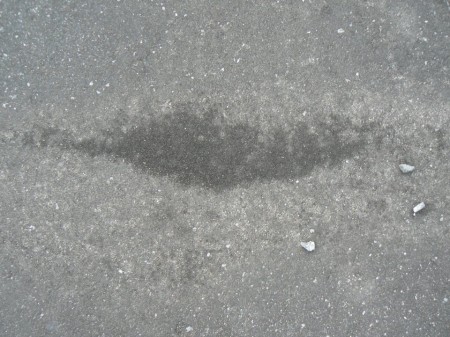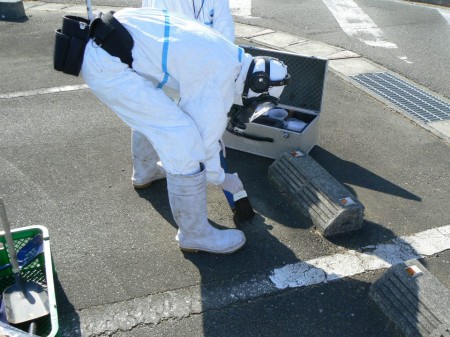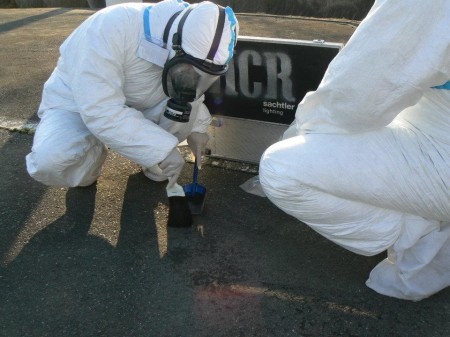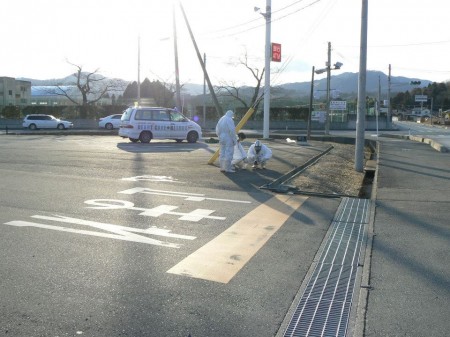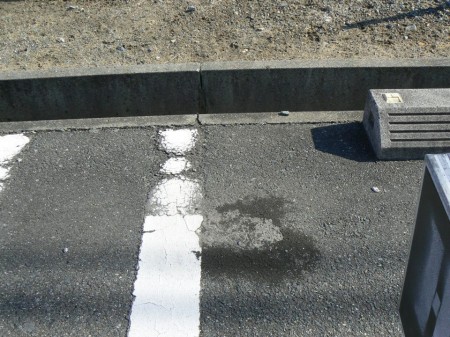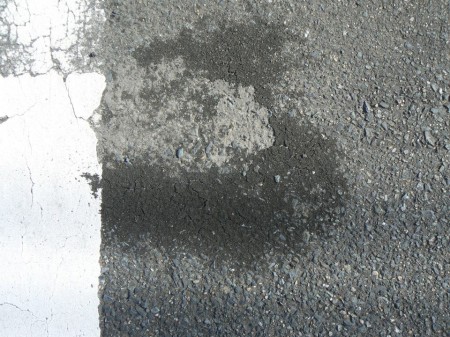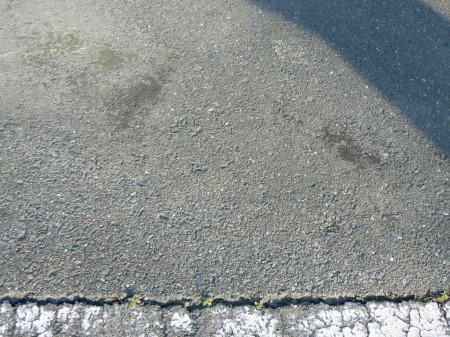 Volunteer group in Fukushima, HCR (Cf. this article Life in 20km) found the black substance in Minami soma.
They found it at more than 12 locations, including school road.
It looks like a wet part of the asphalt, is very difficult to recognize.
Prof. Yamauchi from Kobe university measured 1,080,000 Bq/Kg of cesium. It's assumed to be from reactor 3.
HCR measured
γ+β+α:61.321μSv/h
γ+β:15.622μSv/h
α : 45.699μSv/h
It includes high level of alpha nuclides.
This area was evacuating zone but Japanese government lifted the restriction last September, so citizens are still living including adults and children.