97% fake money confiscated in China was duplicated from hand-painted originals by one man
7% fake money confiscated in China was duplicated from hand-painted originals by one man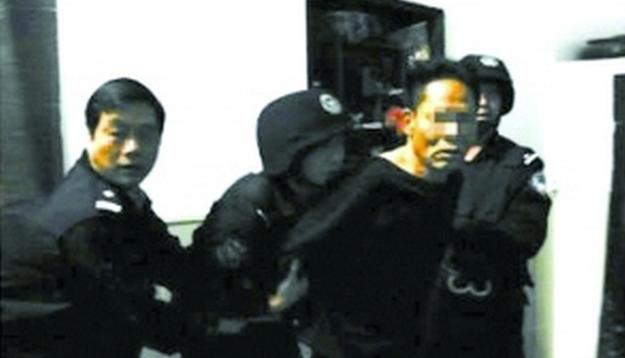 Peng Jiaxiang, second from right, is handcuffed during a police crackdown on fake money in South China's Guangdong province in this undated file photo. [Photo/xinhuanet.com]
A man in his 70s remains a legend within China's counterfeit money-making business,although he is now serving life behind bars.
About 96.7 percent of fake money confiscated by police was gelatin duplicated from hand-painted originals by Peng Jiaxiang, a former illustrator who started displaying a taste for deception decades ago by making fake food stamps, the Beijing Morning Post reported.
What makes Peng a natural scammer is that he was able to do so with zero computerknowledge at a time when computers have become ubiquitous in nearly all industries.
Peng was sentenced to life in prison two years ago in a sweeping crackdown on fakemoney in South China's Guangdong province, but his originals are still widely used today.
Many seeking quick cash remain tempted by the illegal business of counterfeiting, despite always being the target of police blitzes due to its staggering profitability. A set of mastercopies can be worth hundreds of thousands of yuan.